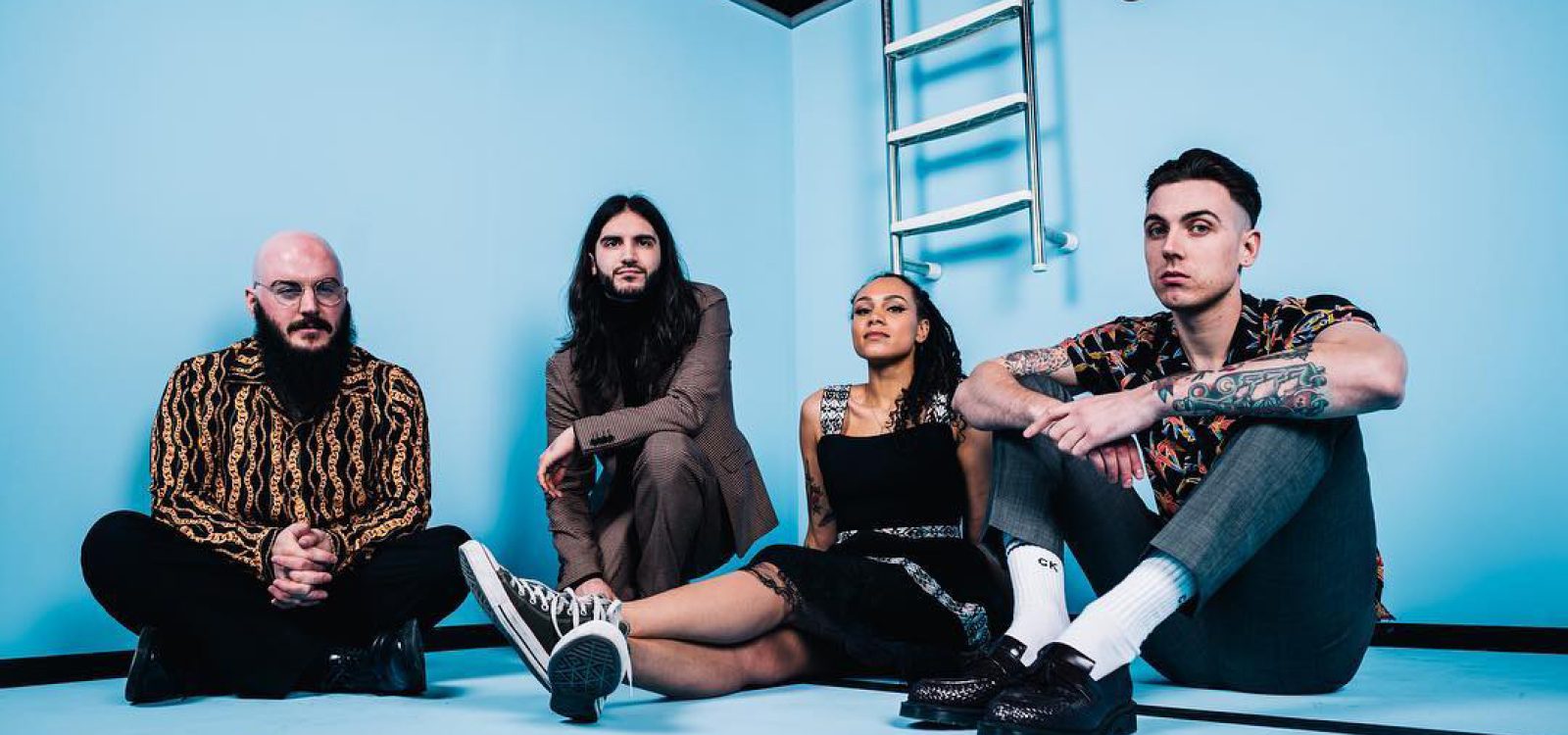 THE SKINTS
Originaires des quartiers de Waltham Forest et de Redbridge dans le nord-est de Londres, The Skints s'est frayé un chemin parmi la scène underground punk / ska pour devenir unique sur la scène reggae mondiale.
Leur single "Learning to Swim", sorti le 18 janvier dernier sur le label Mr Bongo (Hollie Cook, Protoje, Seu Jorge, Prince Fatty, Incredible Bongo Band, Jorge Ben…) fusionne la tendresse du rock amoureux, l'attirance de la pop et l'urgence du hardcore punk, pour créer un son unique prometteur.
Peu de groupes britanniques mélangent différents genres de musique avec autant de liberté de plaisir et d'invention alors que les paroles philosophiques et personnelles de la chanteuse Marcia Richards résonnent de manière émouvanteGRB
Le nouvel album Swimming Lessons s'inspire d'influences aussi diverses que Bad Brains, Michael Prophet, No Doubt, Alton Ellis, Wiley et Weezer.
Cœur brisé, destin du Brexit, survivre en tant que musicien indépendant et naviguer dans le monde étrange de 2019 sont des « leçons de natation » proverbiales que la vie nous lance.
Vidéos
Warning
: file_get_contents(https://www.googleapis.com/youtube/v3/videos?key=AIzaSyBtTSemeT5bDpTtyGJAW-zM3-shhh_gchg&part=snippet&id=WE3PLVmZXw8): failed to open stream: HTTP request failed! HTTP/1.0 403 Forbidden in
/srv/users/serverpilot/apps/verygroup/public/wp-content/themes/verygroup/templates/videos.php
on line
16
Warning
: file_get_contents(https://www.googleapis.com/youtube/v3/videos?key=AIzaSyBtTSemeT5bDpTtyGJAW-zM3-shhh_gchg&part=snippet&id=Ha36SB8Exrs): failed to open stream: HTTP request failed! HTTP/1.0 403 Forbidden in
/srv/users/serverpilot/apps/verygroup/public/wp-content/themes/verygroup/templates/videos.php
on line
16