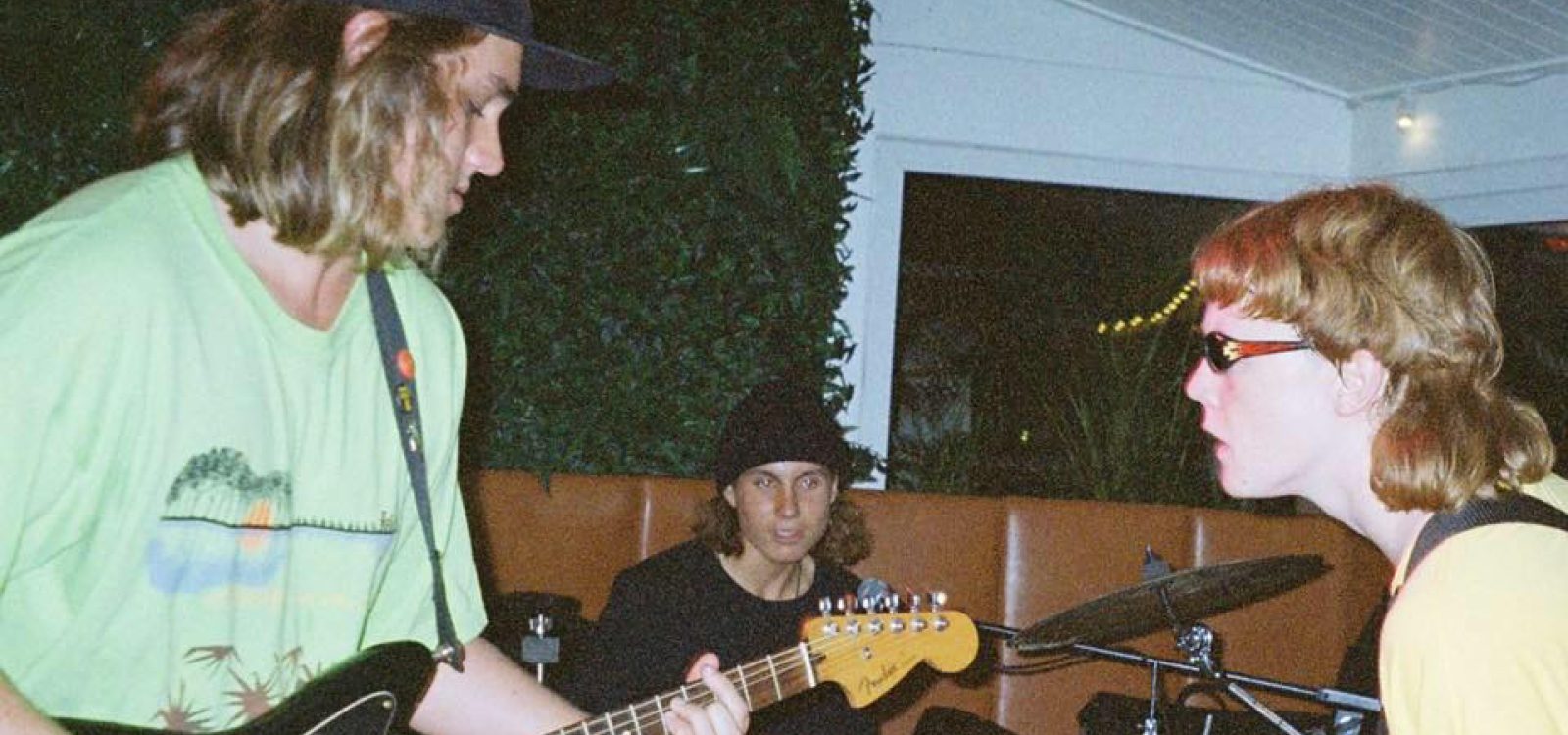 THE CHATS
Le groupe de Pub-Punk australien The Chats compte déjà deux EPs à son actif, avec des titres tous plus efficaces les uns que les autres, des riffs tapageurs, une basse percutante et les paroles désinvoltes du frontman Eamon Sandwith. Repéré par Josh Homme, The Chats a même eu la chance d'assurer les premières parties des Queens Of The Stone Age en 2018, ainsi que celles d'Iggy Pop.
Après leur dernier single « Identity Theft » (1,8M de vues) sorti en juillet dernier, Eamon, Matt et Pricey dévoileront leur premier album, « High Risk Behavior », qui sortira le 21 mars.
Fin 2019 The Chats étaient en tête d'affiche d'une tournée française avec des dates à Nancy, Besançon, Lyon, Rennes, Orléans et Paris.
« Adoubé par Josh Homme, Dave Grohl et Iggy Pop, le groupe remet le punk à sa place : au fond d'un bar australien un peu crade. » Les Inrocks
Vidéos
Warning
: file_get_contents(https://www.googleapis.com/youtube/v3/videos?key=AIzaSyBtTSemeT5bDpTtyGJAW-zM3-shhh_gchg&part=snippet&id=POM_98oi0oo): failed to open stream: HTTP request failed! HTTP/1.0 403 Forbidden in
/srv/users/serverpilot/apps/verygroup/public/wp-content/themes/verygroup/templates/videos.php
on line
16
Warning
: file_get_contents(https://www.googleapis.com/youtube/v3/videos?key=AIzaSyBtTSemeT5bDpTtyGJAW-zM3-shhh_gchg&part=snippet&id=TOuGH9Gpeos): failed to open stream: HTTP request failed! HTTP/1.0 403 Forbidden in
/srv/users/serverpilot/apps/verygroup/public/wp-content/themes/verygroup/templates/videos.php
on line
16
Warning
: file_get_contents(https://www.googleapis.com/youtube/v3/videos?key=AIzaSyBtTSemeT5bDpTtyGJAW-zM3-shhh_gchg&part=snippet&id=1LGM82uPuvA): failed to open stream: HTTP request failed! HTTP/1.0 403 Forbidden in
/srv/users/serverpilot/apps/verygroup/public/wp-content/themes/verygroup/templates/videos.php
on line
16