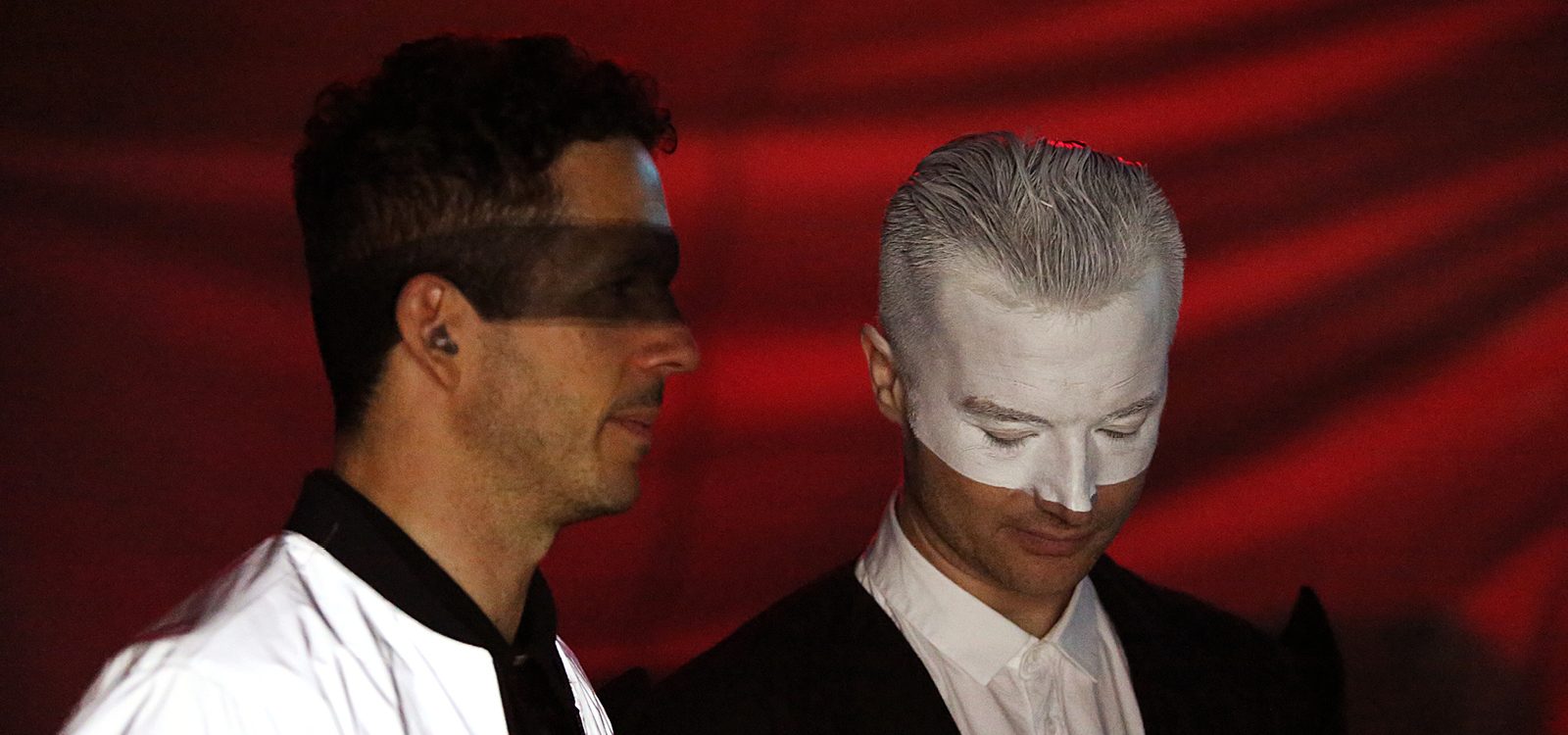 MONARCHY
NOUVEAU SINGLE "Hula Hoop 8000" (16/06/2017)
Vidéos
Biographie
Le duo de Synth-Pop londonien Monarchy, composé de deux australiens : Andrew Armstrong (producteur et DJ) et Ra Black (chant et écriture), était précédemment connu sous le nom Milke.
Monarchy sort son premier album Around The Sun en 2011 avec les singles « Love Get Out Of My Way », « Maybe I'm Crazy » et « You Don't Want To Dance With Me ». Ils remixent également des titres d'Ellie Goulding, Lady Gaga, Kelis, Kylie Minogue et plus encore.
L'exploitation du second album commence 2 ans avant sa sortie, en 2013 : après avoir vu la prestation de Mornarchy à Coachella, la star burlesque Dita Von Teese demande à rencontrer le groupe et enregistre avec eux le titre « Disintegration », premier single de l'album Abnocto.
Suit en 2014 le 2ème single : « Living Without You », puis « Dancing In The Corners » quelques semaines avant la sortie d'Abnocto, le 9 mars 2015. Ce nouvel album, comme le premier, est un concentré de hits en puissance.
Le 15 juin 2015, Monarchy a sorti en digital Re|Vision, un EP composé de 10 titres (1 remix de leur titre « Maybe I'm Crazy » et 9 covers, dont Beck, Lana Del Rey, Blur, Nine Inch Nails et Aracade Fire).